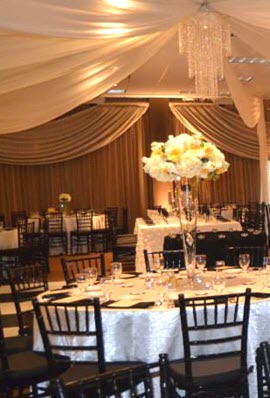 Tuscany Event Center
We are sad to announce that as of 12/31/18, Tuscany Event Center is permanently closed. This is unexpected and disappointing for us and our staff, but we are unable to renew our lease as our landlord has other plans for our building.
While this is a sad day in some ways, we do look forward to seeing what other opportunities await us. And as we look back over the past 7 years, we can't help but appreciate the support of the community and all the wonderful brides and grooms who held their special day with us. We will remember all our events with fond memories.
We will continue doing events and weddings at our other venue, the beautiful Jester Park Lodge. This venue is perfect for weddings and corporate events as well. Click here to learn more and check availability for your event.
And, of course, we are still able to serve our customers at onsite locations and other venues in the city with Food with Flair catering. Click here to learn about our services.
Thank you for the memories! We look forward to serving you at other venues in 2019.