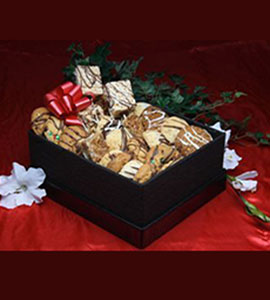 Greatest Cookies Ever
These cookies are made from scratch with all-natural ingredients and delivered to you!
They make perfect gifts for your coworkers, secretary, clients, teachers, and all your loved ones! Each is rich and wonderfully decadent, so try all of our famous varieties because one cookie is never enough!
Order one of our custom assortments by calling 515-277-7775
Click here to see our full menu